PREMIERE 2003
Duration : 20 min.
Conception, choreography Julie Nioche 
Workshop conception in collaboration with Gabrielle Mallet 
Artists engaged in the workshop transmission  Lucie Collardeau, Zoé Courel, Marinette Dozeville, Barbara Eliask, Miléna Gilabert, Bérénice Legrand, Philippe Mensah, Lisa Miramond, Carole Simonelli
Production A.I.M.E. - Association d'Individus en Mouvements Engagés
. / . Learn more about the team here 
Pictures & video extract availbale by the right menu on this page
The performance piece Les Sisyphe x 10, its extrapolation into Les Sisyphe x 100 or even … x 200 are based on a solo by Julie Nioche, La Sisyphe (2003). 
Les Sisyphe is a collection of jumps set to the song "The end," sung by The Doors, a kind of unending movement pushing its dancers toward complete exhaustion. The jumps become political, economic, ethical, social and aesthetic statements …
The performance is offered to anyone, even those who do not practice dance regularly – who wishes to express resistance. It can be danced in any venue where it is possible to share these intimate statements, to make of them a collective act.
This simple yet persistent act of jumping until you can jump no more gives a form to the indomitability of the being.
Beginning in 2003 Julie Nioche and Gabrielle Mallet built a workshop which accompanies the preparations for this work, making it accessible to its partcipants. These workshops offer people of all backgrounds certain dance and performance tools. 


Press releases
"At the Espace 1789 in St- Ouen for Les Sisyphe x10, high school and middle school students are onstage, well-instructed by the choreographer, neither over-performing nor showing excessive egocentrism. 'What does a group of adolescents expressing their resistance – mean to you?' This piece answers that question perfectly. The students are all completely committed to the project – proof that it is not only by voting that you can express yourself. [...]"
Marie-Christine Vernay, Libération – May 2007
"[...] We left, totally blown away by the dress rehearsal of Les Sisyphe by the troupe of the Oiseau-Mouche; it is intensely concentrated, a piece which lasts a mere twenty minutes but leaves you speechless nonetheless. In spite of any difficulties, handicap or body type, all the actors here give off the same energy, all of them linked together, at a driving, souped-up pace. [...]"
V.B. - La Voix du Nord - April 2010
Tours
Future tour dates in schedule here
Since 2003 the project has been performed by more than 900 people in Turkey, France, Germany, Russia, Brazil, Portugal, the United Kingdom, Chile, Peru and Morocco.

Before 2007, Les Sisyphe X 10 was performed several times abroad, notably at the Festival "Bodyworks" of Vooruit in Belgium, the Istanbul Dance Festival in Turkey, the Hebbel Theatre in Berlin, the "Dança do littoral oeste" Festival in Brazil, and at the Close-Encounter III Project in Portugal, including 10 patients from a psychiatric hospital.
Then in 2007 the Rencontres Chorégraphiques Internationales de Seine St Denis sponsored 2 performances incorporating 20 high school and 12 middle-school students from the area. The project was presented in Morocco at the On Marche Festival, at the Summer Dance School in Moscow, at the Southbank Center in London and at the Festival Belluard in Belgium.
At the same time groups of Les Sisyphe X 10 were being created, another project, Les Sisyphe X 100 was created for the inauguration of the New Theatre 2 in Gennevilliers in 2007, and for the opening and closing of the "Seine de Danse" Festival in 2008.
Beginning in 2010, with the creation of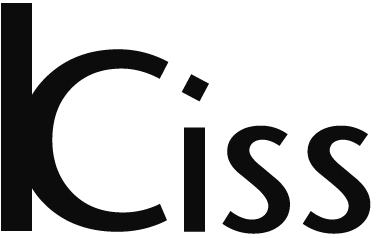 , an inter-regional project of cooperation from Vivat to Armentières, the Manège in Reims and the intersection of Fère-en- Tardenois, a wide network of partners assembled around the A.I.M.E. project, allowing for the presentation of Les Sisyphe in many different social contexts and supporting large-scale gatherings and events. Les Sisyphe X 100 in Armentières, September 2010, Les Sisyphe X 200 at the Centre Pompidou for the Nouveau Festival 2011 and for the 20 year anniversary of the Echangeur at the c'est comme ça! Festival in 2011.

In 2012 another Les Sisyphe was created with detainees from the prison in Rouen as part of a residency at the Hangar 23.